Mickel Aikens
gave $5 because 500 donors made a gift in 2 days
About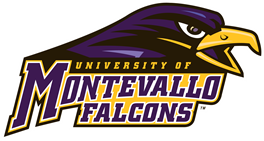 We are thrilled to announce the launch of our 2nd annual Falcon Victory campaign. By joining this year's Falcon Victory campaign, YOU become an integral part of our athletic community, enabling us to provide the resources necessary for our UM Athletic teams' success.
Together, we can empower our athletes to reach new heights and leave a lasting legacy!
🏆🏆🏆🏆🏆
Updates
We did it!
---
Falcon Family, WE DID IT! We surpassed our goal by more than 249%. Thank you for your generous contributions and for being an essential part of our athletic community. Your support and dedication truly make a significant impact on our athletic programs and the opportunities we're able to provide our student-athletes.
Make sure to check our website at montevallofalcons.com on September 27th, when we reveal the total financial impact YOU helped make for UM student-athletes, AND we announce the 2023 Falcon Victory winner!
4 days ago by
Lizbeth Juarez
---
Team leaderboardThe team with the highest number of donors will be this year's Falcon Victory winner. Help your team achieve that victory!
| Team | Donors | Raised ($) |
| --- | --- | --- |
| 🎮Esports | 22 | $2,550 |
| 🏋️‍♂️UM Athletics | 24 | $2,224 |
| ⚽Men's Soccer | 21 | $2,272 |
| 👟Cross Country / Track & Field | 20 | $2,415 |
| 🤼Wrestling | 52 | $3,043 |
| 🥎Women's Softball | 76 | $6,715 |
| 🏐Volleyball | 48 | $3,487 |
| ⚾Baseball | 50 | $11,280 |
| 🏀Men's Basketball | 35 | $5,689 |
| 📣Cheer & Dance | 4 | $165 |
| ⚽Women's Soccer | 5 | $725 |
| 🥍Women's Lacrosse | 141 | $14,198 |
| 🎾Men's & Women's Tennis | 8 | $430 |
| ⛳UM Golf | 1 | $5 |
| 🏊Men's & Women's Swimming | 300 | $8,675 |
| 🥍Men's Lacrosse | 133 | $15,822 |
| 🏀Women's Basketball | 330 | $14,955 |
Most Recent Donors
View All Donors
---
---