Baseball - March Madness 2019
Give to the Worcester State Men's Baseball Team!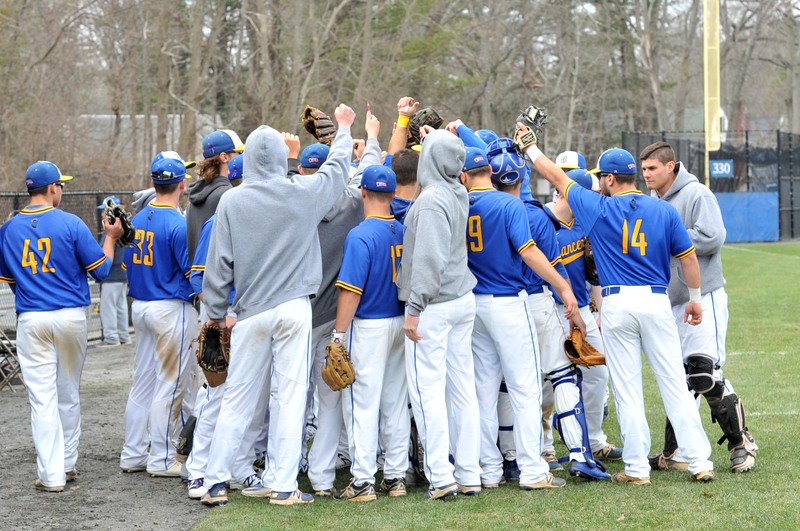 Thanks to our special alumnae and friends, the WSU Men's Baseball program has another promising year ahead. Our staff and our student-athletes will work tirelessly to compete for MASCAC championships, year in and year out! While our ultimate goal each season is to win games and improve each and every day, we aim to deliver a well-rounded college experience that includes annual team trips, activities, and community projects. With your help, we can continue to offer these wonderful opportunities to our student-athletes. Please help support the Worcester State Men's Baseball program!
---
March Madness - The 2019 Day of Giving Competition Overview

Help your favorite Worcester State team, department, or club raise money and win the March Madness Giving Competition! Registered teams will go head to head to see who can get the most donors per team member in (4) 12-hour rounds. Teams with the most donors will advance to the next round. Help your team advance to the next round and win the grand prize.
Generous donors have pledged matching funds to the winning teams:
1st Place: $1,000
2nd Place: $500
3rd Place: $250
---
Competition Rules:
Donations must be $5.00 or more.

To allow smaller teams to compete evenly with larger ones, results will be calculated based on the size of the team. EXAMPLE: 10 person team with 20 donors = 2 donors/member. 2 person team with 20 donors = 10 donors/member. Therefore the 2 person team is the winner!

Donations must be made on this web page to qualify.

Multiple gifts made to one team, using the same credit card, will be counted as one donor.

Gifts must be made by 11:59 PM on 3/20/2019.
Donor affiliations
Donor list