Alumni Board of Directors
gave $6,000
---
Board of Trustees and select former Trustees
gave $200,000
Receive a 1Day1SMC headband as a token of our appreciation when you make a gift! 🦸
Gifts to 1Day 1SMC Club Sports contribute to:
About
During the 2020-2021 academic year, our Club Sport's teams have worked incredibly hard to get back to practicing! We are happy to report the following teams are now practicing:
Club Baseball
Women's Water Polo
Stunt Team
Women's Club Volleyball
Men's Lacrosse
Men's Rugby
Now that they are back in action we are looking for you the fans to save the day! Please donate to our club teams for 1Day 1SMC!
We greatly appreciate your support and cannot wait for our teams to crush their enemies!
Gift Incentive
When you make a gift of any size, we will mail you an exclusive 1Day1SMC headband to showcase your superpower. If you'd like a SMC headband, please be sure to click the headband incentive in the incentive drop down menu.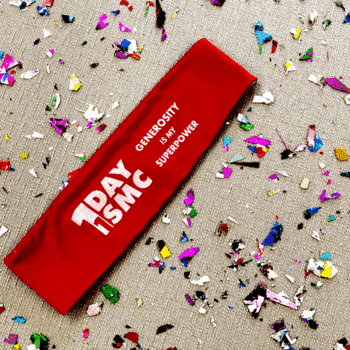 No updates for this campaign.
---
Most Recent Donors
Michael Jennaro & Strada Morris
---
---