Men's Soccer Heads to Costa Rica
MSU Denver Men's Soccer Team
The MSU Denver Men's Soccer Team is going global with a 7-day service-oriented tour of Costa Rica in July 2019. This once-in-a-lifetime trip will allow players and coaches to have the extraordinary opportunity to contribute through community engagement projects, play competitive soccer games, and have fun experiencing another culture!
From base camp in San Jose, the team will visit the mountains of Coronado, plantations bordering the Braulio Carrillo National Park, and orphanages there. They will participate in neighborhood activities with locals, including youth soccer clinics. These service projects will allow players to gain a humbling global perspective and to give back to the communities that they will be visiting. Players will also learn how soccer brings people together across cultures, when they play several exciting games against professional teams of Costa Rica! The Roadrunners are eager to experience differences in style of play in another part of the world, and how they match up against international competition!
Finally, players will have time to explore historic landmarks and volcanoes, zip-line, river raft, relax on the beach, and immerse themselves in the local culture!
Fund a Roadrunner
The MSU Denver men's soccer team has a kick-starter goal of $2000 on Giving Day. Our complete crowdfunding campaign goal is $10,000. This will cover less than 15% of the total trip cost, with the players working to fundraise in other ways to pay their portion of the adventure.
When you choose to support the MSU Denver men's soccer team, the reach of your gift extends further than you can possibly imagine. Our student's time in Costa Rica, and in turn your gift, will impact the lives of young people, children and women at social risk to drug trafficking, malnourishment, neglect, and abandonment. Your Roadrunners will participate in projects that address these social risks through: Bethesda House (a place for marginalized widows, children and families to learn sustainable solutions in the community like sewing and woodworking); and Hogar Sol Association.
Last year, the men's soccer team had over 200 hours of community engagement in the city of Denver. They're ready to take their show on the road, and go make a mark in the world! Together, with your support, we can make a difference!
LET'S GO ROADRUNNERS!
Gifts made to the men's soccer crowdfunding page will count toward your Red and Blue Fund cumulative giving level.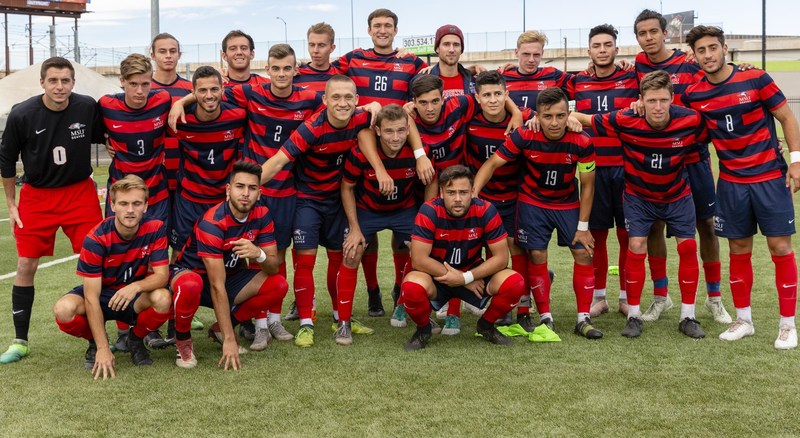 US Donor Map
Global Donor Map
Donor affiliations
Donor list
Justin Glivar
Nick Bender
Brian Nicks REAL Best Friend
Natasha Nicks best friend!
Shafeek Dhoud Sawaged
Tasha Antoinette
Francesco Gentile
Foundation Board Member
matched $250
Christine Marquez-Hudson
matched $1,000
Dawn Bookhard
matched $2,500
DONATE $100
With a gift of $100, you will receive a men's soccer t-shirt.
---
DONATE $250
With a gift of $250, you will receive a soccer t-shirt and a sweatshirt.
---
DONATE $500
With a gift of $500, you will receive two soccer t-shirts and a sweatshirt.