Kathryn Karr
matched $250
---
Brian Clark & Laura Graham
matched $250
---
Joseph Welsh & Stephanie Welsh
matched $1,000
---
Patty and Paul Haddeland
matched $2,000
---
Dave and Sharron Hansen
matched $4,000
---
Garlinn Hansen Story ('69 /'70) & Jennifer Hahn Brown ('69)
matched $5,000
---
A generous alumnus
matched $10,000
---
Parents' Leadership Council
matched $12,700
---
Linfield University Board of Trustees
matched $200,000
Gifts to TopCat Club contribute to:
About
Go ALL IN for our Wildcats on One Wild Day! The TopCat Club serves all student-athletes. This year, a generous alumnus is going ALL IN and giving $10,000 to inspire others to give to the TopCat Club to support all student athletes.
Any gifts made to the TopCat Club will be matched dollar for dollar up to $10,000 during One Wild Day on May 11-12, with his gift going to the TopCat Club.
This year, for the first time, we have a friendly competition going on between all sports. We're asking all athletic alumni to make a gift and identify the sport or sports they were involved in when they were at Linfield.
Gifts to the TopCat Club:
Help to provide equipment, uniforms, technology, coaching and training staff, additional COVID-19 testing, travel or other needs.
Enable Linfield to raise its reputation even further as an outstanding comprehensive liberal arts university with an amazing athletic program.
Support our dedicated coaching staff.
Help us face each challenge as champions and continue to support all student-athletes as they reach for success, and graduate strong, smart alumni who take the lessons they have learned and apply those in serving their communities.
Advance Linfield's Legacy by going ALL IN and supporting all student-athletes. This philosophy applies through all areas of athletics.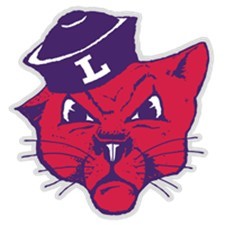 No updates for this campaign.
---
Athletic Alumni Sports CompetitionThe Athletic Alumni Sports Competition reflects giving from Sports
Most Recent Donors
John C Schindelar & Joan Schindelar
View All Donors
---
---