About
The Bobcat Club consists of alumni, parents, faculty, staff, coaches, and friends dedicated to the advancement of Bobcat Athletics. With your support, the Bobcat Club provides private financial assistance for Lees-McRae College Athletics through academic and athletic opportunities for our student-athletes. Gifts to the Bobcat Club also help fund athletic facility improvements and other capital needs for the athletic department.

Membership in the Bobcat Club exemplifies your commitment to Lees-McRae and to the student-athletes who strive to compete at the highest level possible.
Updates
Change is Good!
---
Dear Bobcat Nation –
Change is good.
It produces all sorts of emotions. Our reaction and acceptance of those changes makes us who we are.
This summer, I witnessed change. Coaches moved on to other opportunities, which in turn created opportunities for us as well. Staffing changes allow us to evaluate what is needed and wanted, and how to best serve our student-athletes (the customers/consumers).
The process is never the same; however, the way we go about it does give us a chance to display who we are, what we are looking for, and who best fits our needs. Typically, I have a checklist for each hire. Each one has a distinct set
of boxes I want to find in our next leader for the sport in question.
We preach family. We share the fact we play basketball as a staff every Tuesday and Thursday, eat lunch often together in our dining hall, and celebrate birthdays, wins, etc. on a head coach text thread that brings us all closer together.
This past week as I watched the changes on display, I felt good emotions knowing we selected the right coaches for our young people and their adventure here at Lees-McRae College.
In my position, I'm able to see the impact being made daily with the direct communication our coaches have in preparing the student-athletes for each day's practice, competition, and often life. These two photos are examples of what I mean: a crowded gym with our cheer team leading the Lees-McRazies during our home opener for women's volleyball and all eyes on our new tennis coach as he goes over a drill and the reason for doing it.
There are wonderful things happening here. Let's make a difference, together. Thank you,
Craig McPhail Vice President for Athletics and Club Sports
1 day ago by
Craig McPhail
Josh Foley | Lees-McRae Cyclist
---
Watch as Josh Foley, a senior on the cycling team, shares how the Bobcat Club has contributed to his experience at Lees-McRae.
7 days ago by
Craig McPhail
Welcome Back!
---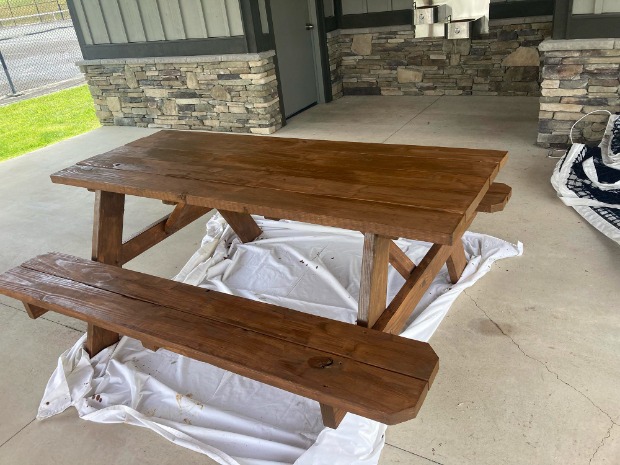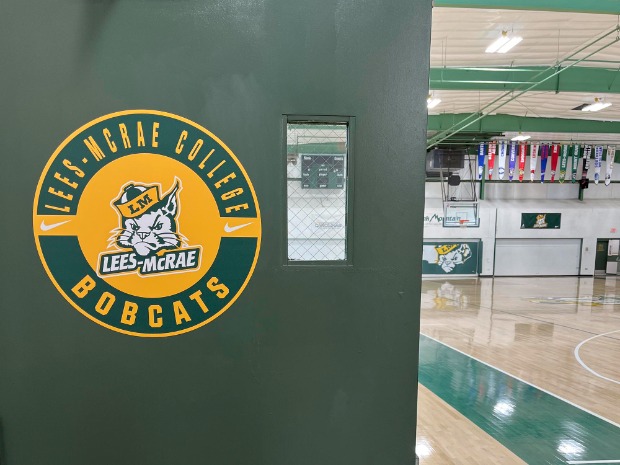 Dear Bobcat Nation – Can you believe we're starting week three of classes? I can't!
Real games begin this week! A great fall preseason with a good rhythm to classes has everyone in a good groove.
All of our other sports teams have started practice, giving the Fred I. Dickerson Athletic Complex a lot of action recently. This summer flew by as it seems to always do for me.
We accomplished a lot during this time and we hope you recognize the improvements made when you visit. We have painted the press box and fencing and stained picnic benches at the tennis pavilion.
There are new floor mats and decals featuring the branding partnership between our athletic department and Nike. We have added new faces with new head coaches in women's volleyball, softball, women's lacrosse, men's and women's tennis, and swimming.
The hiring process helped us identify those who want to guide our young people using our vision for intercollegiate athletics as an instrument of growth. I'm excited to work with our coaches to build on our goals to use sportsmanship as a tool to further build character.
When you are back on campus, or watching a game from our web-stream, take a look at how we continue to elevate the experience and, most importantly, the impact your gifts have made on us.
Thank you! Best,
Craig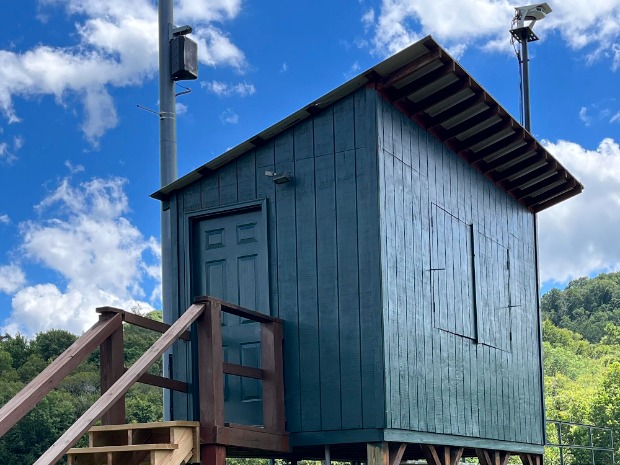 23 days ago by
Craig McPhail
---
| Teams | Donors | Raised ($) |
| --- | --- | --- |
| Ski & Snowboarding | 0 | $0 |
| Cycling | 8 | $1,140 |
| Swimming (Men's) | 1 | $500 |
| Bobcat Club | 24 | $7,130 |
| Lacrosse (Women's) | 0 | $0 |
| Volleyball (Men's) | 0 | $0 |
| Track & Field (Men's) | 0 | $0 |
| Climbing | 0 | $0 |
| ESports | 0 | $0 |
| Tennis (Men's) | 2 | $950 |
| Soccer (Women's) | 8 | $1,950 |
| Cheerleading | 2 | $200 |
| Cross Country (Men's) | 0 | $0 |
| Basketball (Men's) | 2 | $2,750 |
| Volleyball (Women's) | 0 | $0 |
| Lacrosse (Men's) | 0 | $0 |
| Tennis (Women's) | 0 | $0 |
| Cross Country (Women's) | 1 | $100 |
| Basketball (Women's) | 0 | $0 |
| Track & Field (Women's) | 0 | $0 |
| Softball | 3 | $2,150 |
| Soccer (Men's) | 6 | $325 |
| Swimming (Women's) | 2 | $300 |
Most Recent Donors
View All Donors
---
Advocates
Become an Advocate and be recognized for your impact!
---
Share with your Network
Share the campaign to track the number of clicks, gifts and dollars you generate (Note: If you share without signing up or logging in, your impact will be counted as Community Advocate)
Inspire your Friends & Peers
Encourage others to give with a Matching Gift or Challenge.
Tell your Story
Create a Personal Plea video encouraging others to join you in supporting the campaign.
---