This year on #GivingTuesday choose from 10 unique department projects and support what you love!
Make a difference to emerging artists today!
$31,697
GivingTuesday 2019
$8,150
Performance Production
Become an advocate and show your support today!
Stretchy seams perfected! The Juki Model MF-7823 is an industrial sewing machine that makes a cover stitch (flat) seam on knit or stretch fabrics. This machine is critical for Performance Production because it maintains the stretch of the fabric in the finished seam, and may also act as an edge finish.
It is nearly impossible to make costumes without this machine. This specialty seam will allow our students to produce clothing and costumes with a more professional finish, using a wide variety of knit and stretch fabrics.
Please give a gift to Performance Production today to help bring the Juki to Cornish! You will make our costume designs shine and our students proud! Thank you.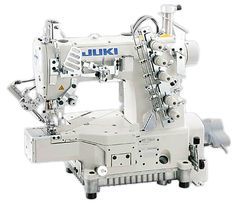 Donor affiliations
Donor list
CHRISTOPHER H. PORTERFIELD
Brian Schilling-George
matched $3,000